Who is Bob Fraser?
After selling homes in Ottawa for over 30 years I have seen many trends in our profession come and go. I have also learned there are some things that never go out of style. These are the things that determine who I am as a Realtor and how I work for my clients.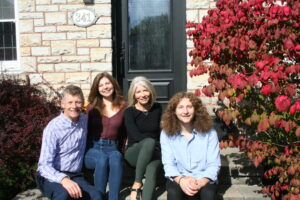 I have learned that when it comes to selling what is most likely your largest asset,  you need first and foremost a Realtor you can trust.  I will never
pressure my client to do anything they are not ready to do. I will be honest with my client and tell them what I think they need to hear, not what they want to hear. I listen to my clients and ask questions in order to get a crystal clear understanding of their needs and wants in the home selling or buying process. I give my clients the advice they want, and the information they need, without any pressure.
I employ the latest technologies in marketing my client's property in order to get exposure to the largest group of qualified buyers. I strive to be available to my clients when they need my help, and when I am not, I have top notch staff and colleagues to help. I do not claim to be a Realtor that sells hundreds of homes per year, but I do claim to be one of the best at delivering reliable, professional and thorough services to my home selling and buying clients at a very reasonable cost.  And that is exactly what you deserve.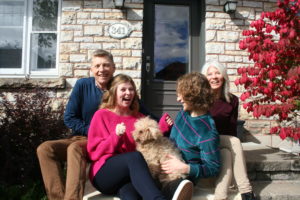 Away from the Office
When I am not working, most of my time is spent "hanging out" with my family. My wife, Tina works with me in an administrative capacity and keeps everything flowing smoothly at home. Our daughter Hannah can usually be found doing schoolwork or rehearsing with one of the three choirs she is in or the rock band in which she is a member along with her brother Joseph. Joseph spends most of his time at the arena or outdoor rink playing hockey in winter or practicing his guitar for the band. 
Contact me to get in touch.